SETAC – Europe 33rd Annual Meeting
Session of note: Data-driven environmental decision-making
Conference/presentation by Caren Helbing and Valérie Langlois of the iTrackDNA project
April 30 – May 4, 2023 Dublin, Ireland and Virtual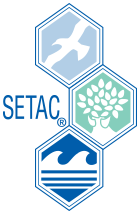 COP15 – Part 2 –

December 7 – 19, 2022 Montreal, QC
Session of note: COP15 will focus on protecting nature and halting biodiversity loss around the world
Dec 10, 9h – 16h
As part of the COP15 Public Action Zone: Génome Québec will host the family zone on Saturday Dec 10. Under the theme of biodiversity and micro-organisms, iTrackDNA and Le Zoo Sauvage de St-Félicien will participate in the animal zone!
Dec 13, 20h-21h – Science and Technology Day
Oral Presentation: Canada as a Global Leader of the Environmental DNA Revolution.
At Palais des Congrès de Montréal – Canada Pavilion (delegates only). Caren Helbing, Kenneth Clogg-Wright (CSA group), Jerôme Dupras and Melissa Shirey (Gitanyow).
Dec 14, 9h35
Conference by Valérie Langlois on the environmental DNA revolution
Dec 14, 12h00
Conference with Valérie Langlois participating on the role of universities in biodiversity (Part 2: Research and training)

The Wildlife Society (TWS) Annual Conference
Session of note: Advances in eDNA wildlife management applications
November 6 – 10, 2022 Spokane, WA
Abstract deadline: Closed
Pathway to Increase Standards and Competency of eDNA Surveys (PISCeS) International Conference
June 18 – 20, 2023, Guelph, ON
Participatory water science forum
Session of note: iTrackDNA project presented by Valérie Langlois (November 14 at 9h25am).
Have citizen science recognized as an essential tool for water management.
On this occasion, participants from all walks of life gathered for two days at the Monastère des Augustines in Québec city.
Representatives of community and environmental organizations, First Nations, research communities, governments.
November 14 – 15, 2022 Québec, Qc
IOC-UNESCO Ocean Best Practices System (OBPS) Workshop
Session of note: omics/eDNA-focused track on Better Biomolecular Ocean Practices (BeBOP)
Collaborative event under the UN Ocean Decade Programmes (OBON) and Ocean Practices for the Decade
October 10 – 12, 2022 Virtual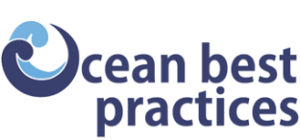 Canadian Ecotoxicity Workshop (CEW) 2022
Science at the confluence – reconnection, collaboration, and community
Session of note: Environmental DNA (eDNA): Approaches to assess biodiversity and manage aquatic ecosystem health
Poster presentation by Valérie Langlois on iTrackDNA project
Oral presentation by Caren Helbing: How low can you go? Establishing LOD and LOQ for samples with low copy number eDNA.
October 2 – 5, 2022 Winnipeg, MB (Hybrid)
Abstract deadline: July 2022
International Forestry Quarantine Research Group 2022 Virtual Symposium
19th meeting of the IFQRG on 1) Molecular tools – detection, diagnostics and enhancing international collaboration; 2) Pest moving on forest products & The risk associated with forest pest establishment in novel environments – incursion vs establishment; 3) Phytosanitary Treatments; 4) Surveillance tools for forest pests – development of new lures and new technology
11-14:00 New York/ 17:00-20:00 Rome/ 02:00 – 05:00 Sydney/ 04:00 – 07:00 NZ/ 12:00 – 03:00 Tokyo
September 2, 9, 16 and 30, 2022  (Virtual)
Abstract deadline: August 1, 2022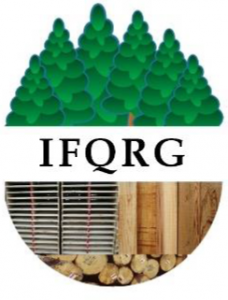 Aquaculture Canada/World Aquaculture Society (AAS/WAS) conference 2022 session
Session of note: The Use of eDNA as a Tool for Understanding and Managing Marine Ecosystem
August 15 – 18, 2022 St-John's, Newfoundland
Abstract deadline: June 1, 2022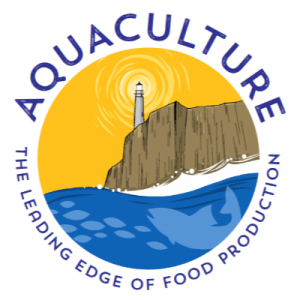 International Workshop on Environmental Genomics 2022
Standardization and Evaluation of eDNA Approaches: Methodological, Societal & Legal Implications
July 13 – 14, 2022 (Virtual)
Salon des technologies environnementales du Québec
Innovations au service de la biodiversité
Session of note: Traquer la biodiversité des villes et des territoires grâce à l'ADN – presented by Valérie Langlois
May 17-18, 2022 Québec, Qc
Genome BC's 2022 Annual Genomics Forum
Climate Emergency – Smart solution for a sustainable future
Session of note: Biodiversity: The key to the future of humanity session
Conference/Forum presented by Caren Helbing: Making a big deal about detecting small things in environmental samples: How environmental DNA is transforming environmental monitoring
May 12, 2022 (Virtual)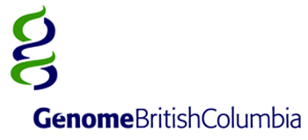 SETAC North America 42nd Annual Meeting
Solutions with Respect For Our Community and Environment
Session of note: 
Poster presentation by Caren Helbing: iTrackDNA Project
Poster presentation by Michael Allison: Comprehensive assessments of Oolichan population health and range using molecular tools in impacted aquatic spawning habitat.
Oral presentation by Neha Acharya-Patel: Monitoring marine pollution effects through new targeted eDNA testing in the Pacific Northwest.
Nov 14-18, 2021 (Virtual)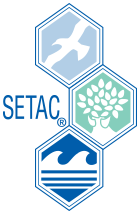 Pacific Northwest Aquatic Monitoring Partnership
5th Annual Environmental DNA Technical Exchange Workshop
Session of note: 
Oral presentation by Caren Helbing: Tracking at-risk and invasive species with confidence – Opportunities and Challenges of eDNA approaches.
October 19, 2021 (Virtual)