Canadian Ecotoxicity Workshop - Ottawa 2023
Abstract submission is open for the 49th Annual Canadian Ecotoxicity Workshop (CEW), which will be held at the award-winning Shaw Centre, in downtown Ottawa, Ontario, from October 2nd to 5th, 2023 (i.e., Monday to Thursday). We are planning for an in-person meeting with an option for some virtual short courses. This year's theme is "Inspiring Science in the Capital – Investigation, Integration, and Implementation". We have shifted the dates of the conference to recognize and increase the awareness of the National Day for Truth and Reconciliation (September 30). We encourage you to visit National Day for Truth and Reconciliation – Canada.ca to learn more on how you can commemorate this day.
Environmental DNA (eDNA): research and applications to assess biodiversity and supporting aquatic ecosystem health management
Abstract submission is open until June 16th, 2023.
October 2nd – 5th, 2023 Ottawa, Ontario, Canada
REMINDER:
Playle Awards for Outstanding Theses in Ecotoxicology
The CEW Board of Directors is now inviting submissions for the Dr. Richard C. Playle Awards for Outstanding Theses in Ecotoxicology. Nominations at the BSc and MSc levels will be accepted until June 2, 2023. Nomination requirements and assessment criteria are available here.
 
Outstanding Contribution to Canadian Ecotoxicology Award
Recognize a colleague that has made a significant, measurable contribution, or accomplished a remarkable achievement, in the field of ecotoxicology in Canada! Reminder, the deadline to submit nominations for the 2023 Award is June 1, 2023. For nomination requirements and more information, see CEW OCA
 
CALLING ALL STUDENTS!
CEW Student Attendance Grants
The CEW Board of Directors has established an attendance grant program whereby up to ten (10) grants of up to $400.00 each will be given to Canadian university students to facilitate, support, and enhance student attendance and presentation at annual CEWs. The deadline to submit your application is June 30th, 2023. For more information, including eligibility criteria please see CEW Attendance Grant.
 
Important Dates:
Abstract Submission Closes – June 16th, 2023
Registration Opens – July 2023 (stay tuned!)

CEW 2023 in Ottawa – October 2-5, 2023
GEO BON – Global Conference: Monitoring Biodiversity for Action
One year after COP15 of the UN CBD and the landmark agreement of a Global Biodiversity Framework, the GEO BON global conference will focus on the grand challenge of 'Monitoring Biodiversity for Action'. A central theme will be the development of best practices and new technologies for biodiversity observations and monitoring to support transformative policy and conservation action.
October 10 – 13, 2023 Montreal, Québec, Canada
Pathway to Increase Standards and Competency of eDNA Surveys (PISCeS) International Conference
June 18 – 20, 2023, Guelph, ON
Abstract submission before March 15th
eDNA Conference at the University of Guelph
Academia, regulators, industry, NGO's, and Indigenous partners are invited to join in a discussion on Pathways to Increase Standards and Competency of Environmental DNA Surveys. The intent of the conference is to explore and inform public policy, industry strategies and future research on eDNA. The conference will be held in person to support engagement and networking.
Panel Discussion Sessions:
eDNA standards, Guidelines, and Proficiency Testing
Moderator: Dr. Caren Helbing (University of Victoria)
Invasive Species and Species-at-Risk
Moderator: Dr. Margaret Docker (University of Manitoba)
eDNA Data Archival
Moderator: Dr. Robert Hanner (University of Guelph)
ORCA – Oceans Research in Canada Alliance
Session of note: Mobilizing environmental DNA tools for understanding ocean biodiversity and tracking change
The programming and format will feature:
Opportunities to share ideas and stimulate collaboration and cooperation across disciplines, sectors, and thematic areas;
A comprehensive mix of presentations, thematic workshops, and scientific programming;
Keynote presentations, an interactive panel discussion, Ocean Decade-themed breakout groups, and seven concurrent interactive sessions.
Active participation of the Ocean Decade Champions and their associated thematic communities of practice.
June 1 – 2, 2023 St-John's, Newfoundland and Labrador, Canada
COP15 – Part 2 –

December 7 – 19, 2022 Montreal, QC
Session of note: COP15 will focus on protecting nature and halting biodiversity loss around the world
Dec 10, 9h – 16h
As part of the COP15 Public Action Zone: Génome Québec will host the family zone on Saturday Dec 10. Under the theme of biodiversity and micro-organisms, iTrackDNA and Le Zoo Sauvage de St-Félicien will participate in the animal zone!
Dec 13, 20h-21h – Science and Technology Day
Oral Presentation: Canada as a Global Leader of the Environmental DNA Revolution.
At Palais des Congrès de Montréal – Canada Pavilion (delegates only). Caren Helbing, Kenneth Clogg-Wright (CSA group), Jerôme Dupras and Melissa Shirey (Gitanyow).
Dec 14, 9h35
Conference by Valérie Langlois on the environmental DNA revolution
Dec 14, 12h00
Conference with Valérie Langlois participating on the role of universities in biodiversity (Part 2: Research and training)

SETAC – Europe 33rd Annual Meeting
Session of note: Data-driven environmental decision-making
Conference/presentation by Caren Helbing and Valérie Langlois of the iTrackDNA project
April 30 – May 4, 2023 Dublin, Ireland and Virtual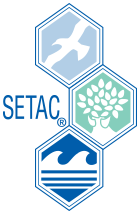 Participatory water science forum
Session of note: iTrackDNA project presented by Valérie Langlois (November 14 at 9h25am).
Have citizen science recognized as an essential tool for water management.
On this occasion, participants from all walks of life gathered for two days at the Monastère des Augustines in Québec city.
Representatives of community and environmental organizations, First Nations, research communities, governments.
November 14 – 15, 2022 Québec, Qc
The Wildlife Society (TWS) Annual Conference
Session of note: Advances in eDNA wildlife management applications
November 6 – 10, 2022 Spokane, WA
Abstract deadline: Closed
IOC-UNESCO Ocean Best Practices System (OBPS) Workshop
Session of note: omics/eDNA-focused track on Better Biomolecular Ocean Practices (BeBOP)
Collaborative event under the UN Ocean Decade Programmes (OBON) and Ocean Practices for the Decade
October 10 – 12, 2022 Virtual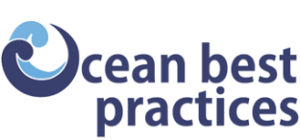 Canadian Ecotoxicity Workshop (CEW) 2022
Science at the confluence – reconnection, collaboration, and community
Session of note: Environmental DNA (eDNA): Approaches to assess biodiversity and manage aquatic ecosystem health
Poster presentation by Valérie Langlois on iTrackDNA project
Oral presentation by Caren Helbing: How low can you go? Establishing LOD and LOQ for samples with low copy number eDNA.
October 2 – 5, 2022 Winnipeg, MB (Hybrid)
Abstract deadline: July 2022
International Forestry Quarantine Research Group 2022 Virtual Symposium
19th meeting of the IFQRG on 1) Molecular tools – detection, diagnostics and enhancing international collaboration; 2) Pest moving on forest products & The risk associated with forest pest establishment in novel environments – incursion vs establishment; 3) Phytosanitary Treatments; 4) Surveillance tools for forest pests – development of new lures and new technology
11-14:00 New York/ 17:00-20:00 Rome/ 02:00 – 05:00 Sydney/ 04:00 – 07:00 NZ/ 12:00 – 03:00 Tokyo
September 2, 9, 16 and 30, 2022  (Virtual)
Abstract deadline: August 1, 2022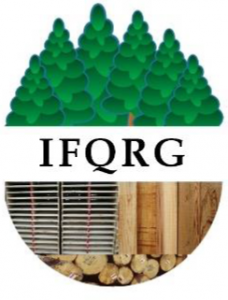 Aquaculture Canada/World Aquaculture Society (AAS/WAS) conference 2022 session
Session of note: The Use of eDNA as a Tool for Understanding and Managing Marine Ecosystem
August 15 – 18, 2022 St-John's, Newfoundland
Abstract deadline: June 1, 2022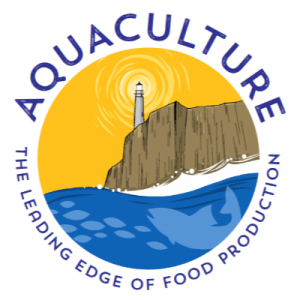 International Workshop on Environmental Genomics 2022
Standardization and Evaluation of eDNA Approaches: Methodological, Societal & Legal Implications
July 13 – 14, 2022 (Virtual)
Salon des technologies environnementales du Québec
Innovations au service de la biodiversité
Session of note: Traquer la biodiversité des villes et des territoires grâce à l'ADN – presented by Valérie Langlois
May 17-18, 2022 Québec, Qc
Genome BC's 2022 Annual Genomics Forum
Climate Emergency – Smart solution for a sustainable future
Session of note: Biodiversity: The key to the future of humanity session
Conference/Forum presented by Caren Helbing: Making a big deal about detecting small things in environmental samples: How environmental DNA is transforming environmental monitoring
May 12, 2022 (Virtual)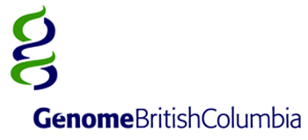 SETAC North America 42nd Annual Meeting
Solutions with Respect For Our Community and Environment
Session of note: 
Poster presentation by Caren Helbing: iTrackDNA Project
Poster presentation by Michael Allison: Comprehensive assessments of Oolichan population health and range using molecular tools in impacted aquatic spawning habitat.
Oral presentation by Neha Acharya-Patel: Monitoring marine pollution effects through new targeted eDNA testing in the Pacific Northwest.
Nov 14-18, 2021 (Virtual)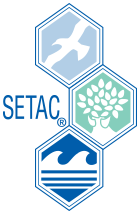 Pacific Northwest Aquatic Monitoring Partnership
5th Annual Environmental DNA Technical Exchange Workshop
Session of note: 
Oral presentation by Caren Helbing: Tracking at-risk and invasive species with confidence – Opportunities and Challenges of eDNA approaches.
October 19, 2021 (Virtual)